HOW TO ADVOCATE FOR EFFECTIVE EU CARBON PRICING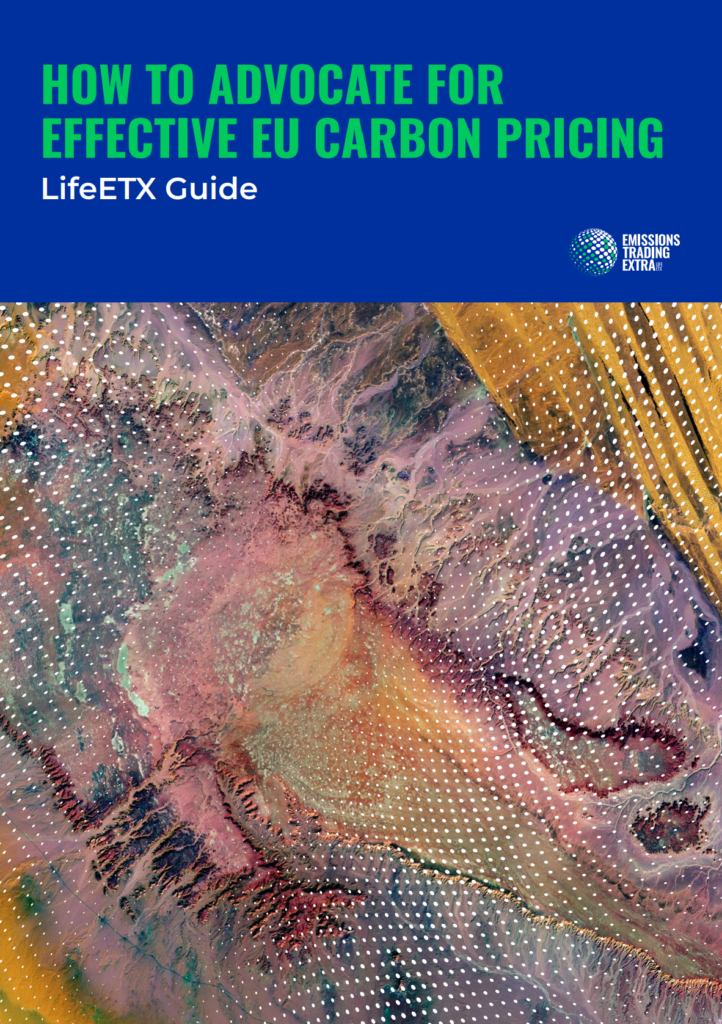 This guide is meant to provide an overview of the key demands for the strong and effective reform of the EU carbon market, as well as to suggest a narrative and messages to successfully communicate these demands to policymakers, the media and the general public. Finally, the guide also includes some practical tools for advocates, such as a timeline of the political process and an overview of the lead policymakers in the European Commission and the European Parliament in charge of the revision of the ETS Directive.
The Emissions Trading System (ETS) is one of the key EU climate policies and its reform is essential for the successful implementation of the EU Green Deal and the achievement of the Union's 2030 climate targets.
Advocating for a strong revision of the EU ETS is an inherent part of civil society's work to help policymakers improve EU policies and legislation, especially when they affect our present and the future of our planet.
Ensure that the Linear Reduction Factor (LRF) and the one-off reduction of the cap result in a 70% decrease in emissions by 2030 for the EU ETS sectors

Increase the intake rate of the Market Stability Reserve (MSR) to 36% from 2024 onwards; adopt declining thresholds that reach zero in 2030, and an automatic cancellation of allowances held in the reserve for more than three years to effectively handle the market surplus

Phase out free allocation of emission allowances to energy-intensive industries 

Strengthen the transparency and fairness of the Innovation Fund and Modernisation Fund

Include stricter criteria for spending ETS revenues to ensure that member states spending goes to support climate action

Require shipping companies to pay for 100% of their verified emissions as of 2023, and include all incoming and outgoing voyages under the EU ETS.

Exclude Carbon Capture and Utilisation (CCU) from the EU ETS

Deleted Article 26 of the ETS Directive to ensure that limits on greenhouse gas emissions can be set in environmental permits under the EU Industrial Emissions Directive

Add Municipal Solid Waste incineration plants to Annex I of the ETS Directive to regulate this highly polluting sector and provide incentives for waste reduction

Revise the zero rating of biomass greenhouse gas emissions in order to ensure that it fully reflects the balance of the net effect of the production and use of bioenergy and gets rid of perverse incentives that can increase greenhouse gas emissions

Implement an ETS for road transport and buildings in parallel with strengthening the regulatory climate framework and without increasing the burden on low-income households