The Social Climate Fund – Opportunities and Challenges for the buildings sector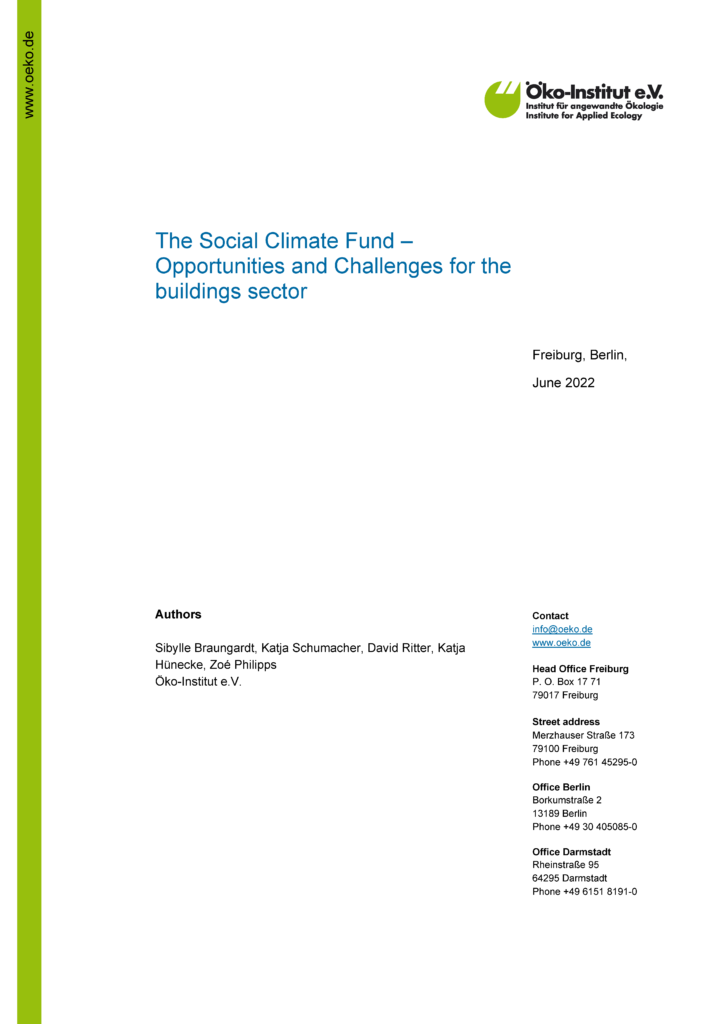 Title

The Social Climate Fund – Opportunities and Challenges for the buildings sector

Author(s)

Sibylle Braungardt, Katja Schumacher, David Ritter, Katja Hünecke and Zoé Philipps

Organisation

Year

June 2022

Type

Report

Length

34 p.

Keywords

Investments, Social Climate Fund
SUMMARY:
In July 2021, the European Commission published a proposal for a Social Climate Fund (SCF) to be established in parallel with the proposed extension of emissions trading to the buildings and road transport sectors. Mobilizing €72.2 billion for the period 2025-2032, the aim of the SCF is to address social impacts that arise from this new system, by 1) financing temporary direct income support for vulnerable households and 2) supporting measures and investments that reduce emissions in the two sectors and as a result reduce costs for vulnerable households, micro-enterprises, and transport users.
The objective of this study is to analyse the SCF proposal with respect to the following questions: Is the SCF designed to fulfill this promise? Is the budget allocated in a solidary way across Member States reflecting the needs of Members States? And: will the SCF actually help to support investment in low carbon technologies for vulnerable groups? How can the EU ensure that targeted support is provided to vulnerable groups across the Member States?
To shed light on these questions, this study takes a deeper look into some aspects of the Social Climate Fund proposal.