Trends in the Emissions Trading System in the European Union and Greece 2005-2022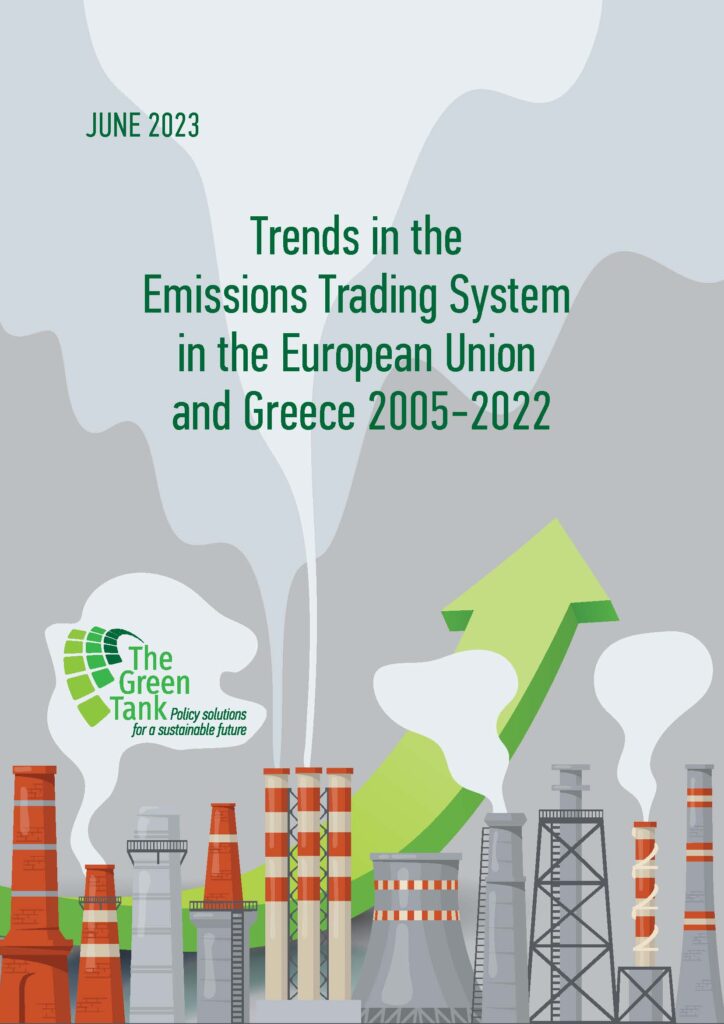 Title

Trends in the Emissions Trading System in the European Union and Greece 2005-2022

Author(s)

Ioanna Souka and Nikos Mantzaris,

Organisation

Year

June 2023

Type

Briefing

Length

18 p.

Keywords

Aviation, Climate targets, Industrial emissions
Alongside the emergency measures to respond to the crisis, the EU-27 has completed major reforms across its climate legislative files to bring them in line with the Union's more ambitious targets to reduce net greenhouse gas emissions by at least 55% by 2030 compared to 1990 levels. The most important revision concerned the Emissions Trading System (ETS) directive, the flagship of European climate policy. With the sectors added, the EU ETS will now cover around 75% of the European Union's greenhouse gas emissions.
Despite the fact that the negotiations on the ETS revision took place in the midst of the unprecedented energy crisis, the European institutions decided to increase the climate ambition compared to the European Commission's original proposal. They, thus, set a target to reduce emissions from electricity & heat installations and energy-intensive industries by 62% in 2030 compared to 2005 levels.
In this context, Τhe Green Tank, in this annual analysis, explores the official data from the European Environment Agency and the Union Registry on the emissions of sectors covered by the EU ETS, and shows:
how have emissions in electricity production, industry and aviation evolved, and where are we in relation to the new target of -62% for 2030 in the EU-27 and Greece,
how do emissions in 2022 compare with those in 2021, the year the energy crisis started, and with those in 2005, the first year of EU ETS operation,
who were the top polluters in Greece, and which sector has been polluted the most since 2005 to date.