The ETX library is available!
Are you interested in learning more about the Emissions Trading System and how its policies have evolved since 2005? Now you have the chance to check valuable resources published from 2010 until today!
We launched an online library that you can find either by clicking "External Resources" on the front page of our website or through the "Learn" section. There, you can explore almost 60 resources collected, featuring reports, studies, briefings and books from universities, research institutes and civil society organisations that will help you track the evolution of the ETS scheme and deep dive into its policies. You can choose from a selection of themes, including the Social Climate Fund, carbon leakage, windfall profits, just transition and more!
Firstly you will find the most recently added resource, and as you scroll down, you can "load more" for older publications. Also, you can select an organisation to find more resources released by a specific NGO.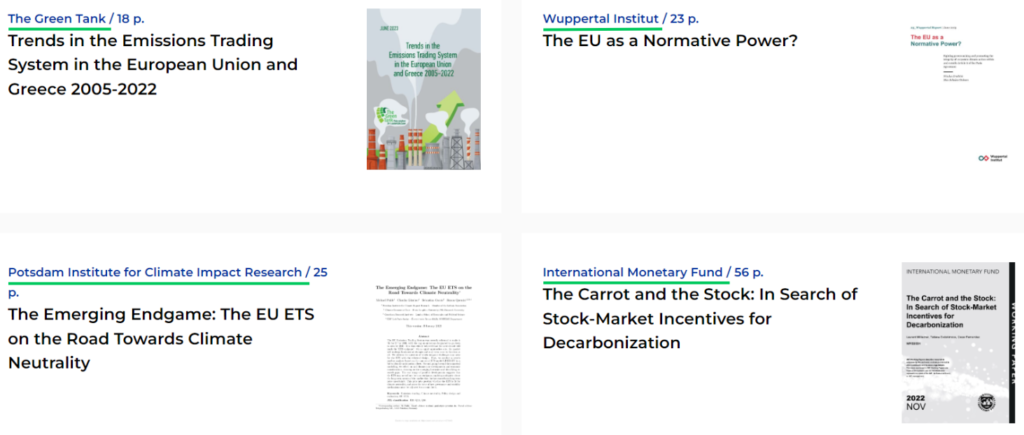 Enjoy reading!