GOING THE EXTRA (GREEN) MILE: THE ROLE OF INTERNATIONAL TRANSPORT IN THE CLIMATE TRANSITION
An online workshop organised by ZERO explored the importance of the EU Emissions Trading System in addressing the negative environmental impacts of air travel and maritime transport.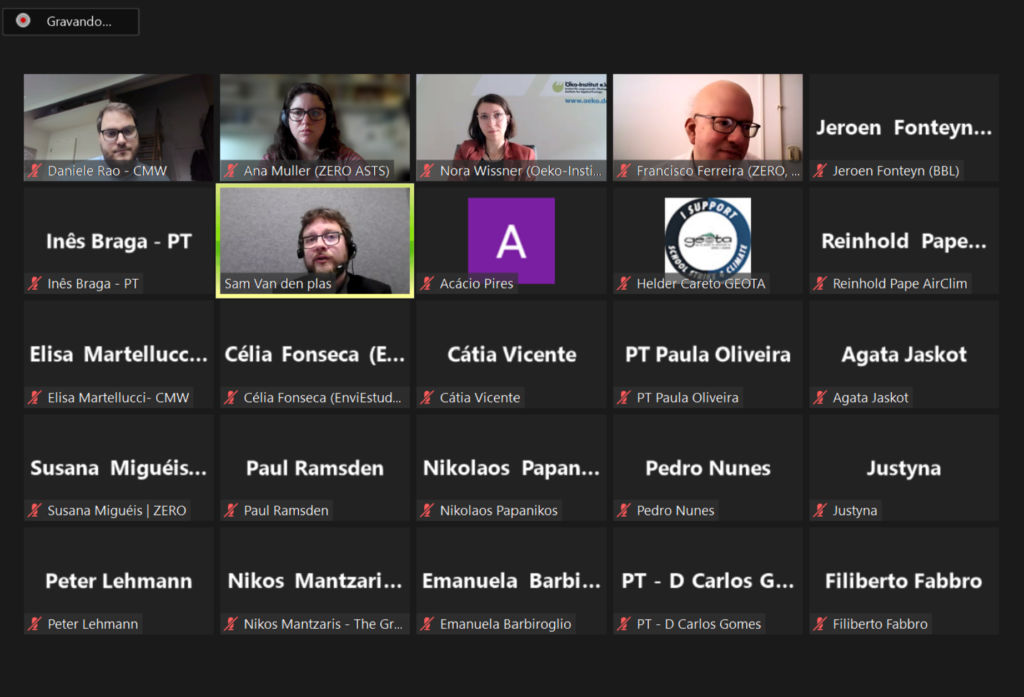 At the online event, which took place on 27 October 2022, discussions revolved around two recent studies.
Daniele Rao from Carbon Market Watch looked into the aviation industry and its path to climate neutrality, attempting to gauge if voluntary climate action by major airlines constitutes a case of greenwashing.
Nora Wissner from the Öko Institute presented a study on the inclusion of shipping in the EU's Emissions Trading System (EU ETS).
The first main question the event tackled was, will carbon offsetting in the aviation sector encourage the required change, or is more government regulation needed?
There is a significant lack of transparency on the part of airlines when it comes to reporting their voluntary action, which adds to the uncertainty surrounding the credibility of the biggest European airlines' claims.
Rao, drawing on the results of the study conducted by the Öko Institute on behalf of Carbon Market Watch, highlighted that every airline had in its portfolio at least one forestry project of dubious climate benefit, which leads to low-quality credit usage. Moreover, all the estimated prices airlines pay to purchase a carbon credit are far lower than the actual cost of emissions reductions in the aviation sector.
At a time when deep emissions reductions are urgently required to keep global warming below the 1.5ºC limit of the Paris Agreement, it is troubling that some airlines provide misleading signals that carbon offsets significantly reduce or eliminate the climate impact of flying.
"This indeed points to the need of further actions that not only apply the 'polluter pays' principle but also end misleading advertising so as not to confuse consumers," Rao concluded.
And what would be the best way forward for the maritime sector?
Wissner stressed that although the International Maritime Organisation (IMO) has embarked on some efforts to make the sector more climate-friendly through greenhouse gas reduction strategies, energy efficiency measures, and monitoring, the targets still need to be fully aligned with the Paris Agreement. This is crucial, given that maritime emissions account for 2-3% of global GHG emissions and have been growing over time, with further projected increases in the coming years.
At the EU level, the scenario is also grim. To date, the GHG emissions of maritime transport are unregulated in the EU, with only a mandatory monitoring, communication, and verification system (MRV) launched in 2018. However, Wissner highlighted the significance of the planned inclusion of the maritime sector in the EU ETS, whichwould put the EU in the role of forerunner at the IMO.