Reformed EU ETS helps Belgian port navigate a faster course to decarbonisation
With shipping due to enter the  EU's Emissions Trading System (EU ETS) in 2024, North Sea Port in Belgium is striving to put more wind in the sails of its climate strategy.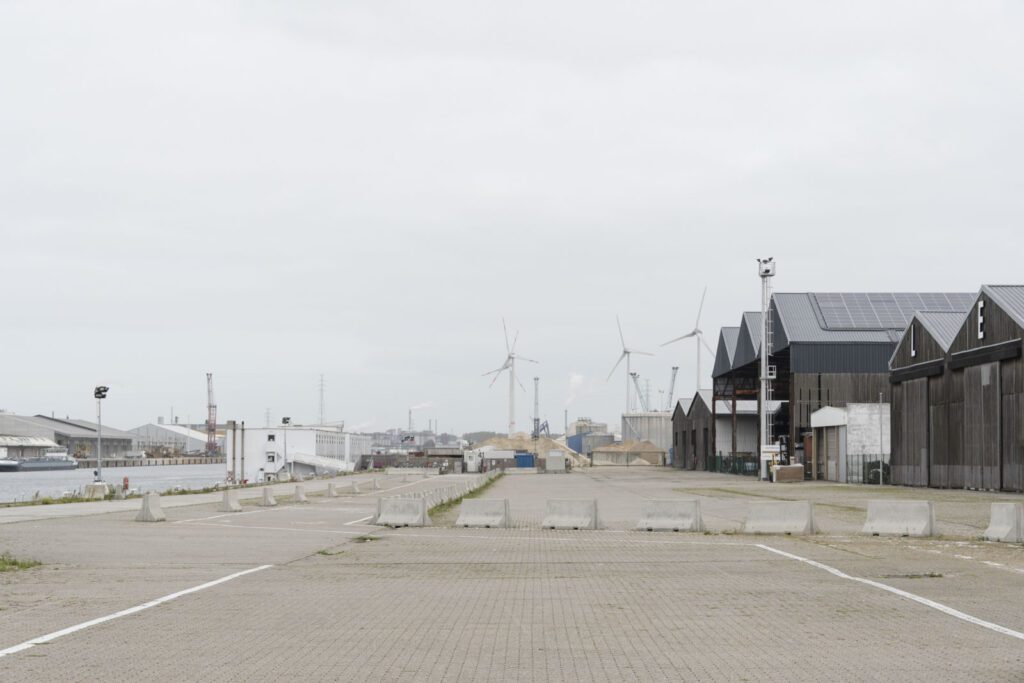 North Sea Port is a cross-border port between the Belgian city of Ghent and Terneuzen in the Netherlands. It is one of the top ten ports in Europe and transport around 70 million tonnes of cargo per year. According to its own climate goals, the company claims that it will halve its emissions by 2030 and will become 'climate neutral' by 2050.
Local civil society organisations, such as Bond Beter Leefmilieu (BBL), expect port companies to develop reliable climate roadmaps that are in line with the Paris Agreement and the EU Green Deal. "Especially, we expect the port to take the lead on decarbonisation of the shipping sector, and start building the infrastructure for the future," states BBLs Energy and Industry Project Manager Jeroen Fonteyn. "They should act according to this ambition and they should be more ambitious than the Flemish government, which is lagging behind in this respect."
"Concretely, there is a complete set of shipping policy instruments to consider, such as imposing higher taxes on the most emitting vessels," Fonteyn added.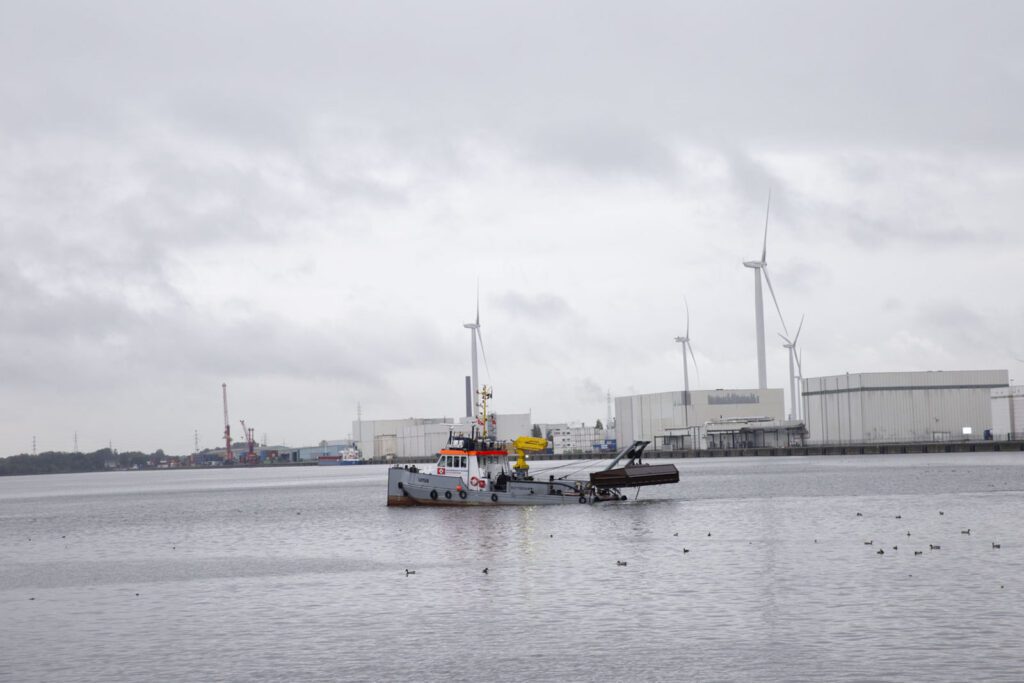 Climate compass
According to the Flemish NGO, North Sea Port is a good example of a company which takes the climate transition seriously and is open to dialogue with civil society. Despite this commitment, port authorities such as North Sea Port still lack the levers to make the transition really happen at the speed we need to avoid dramatic climate change, according to a recent BBL study.
"That's why they [Port authorities] should expand their competences, e.g. in terms of building renewable energy and circularity value chains. Especially, governments should give them a clear mandate in order to develop climate roadmaps that align with the European Green Deal and the Paris Agreement," Fonteyn argued.
In this process, the EU's Emissions Trading System (EU ETS) is a key policy instrument. It puts pressure through a carbon price on industrial concerns. The inclusion of shipping from 2024 will help encourage the maritime sector to accelerate its decarbonisation. "However we also believe that ETS is only one part of the story, what we need is a complete set of policy instruments at national and international level that intervene together to make decarbonisation happen," Fonteyn added.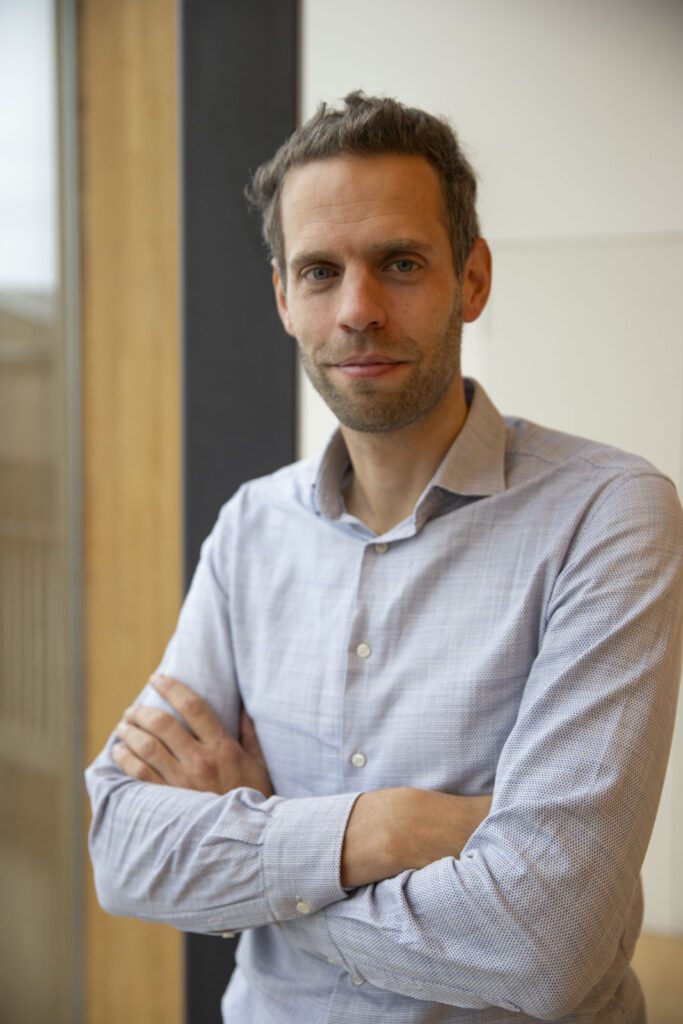 Although the revision of the EU ETS was only voted on recently, it is already having an effect in the field. "Shipping companies are already informing their industrial clients that prices will increase, and some of them are presenting their shipping strategy in order to have competitive transport prices. As a port, we can give reductions when ships visit the port in a sustainable way, and we have to introduce infrastructure so that they can do it in North Sea Port," Thomas Desnijder, Project Manager at North Sea Port added.
The real impact of shipping for the climate
Shipping represents 3% of global CO2 emissions and up to 4% of the EU's carbon footprint. According to the International Maritime Organisation, shipping emissions are set to increase by up to 50% by mid-century if strict measures are not implemented. At current growth rates, shipping could represent a tenth of global greenhouse gas emissions by 2050.
The EU ETS is an important tool for cost-effectively combating global heating and reducing greenhouse gas emissions (GHG). It applies the 'polluter pays principle' and sets an overall limit (a 'cap') on the total volume of GHG that installations in the covered sectors can emit. The reduction targets are achieved through the gradual lowering of this cap, which decreases yearly by a fixed amount. Revenues generated are invested in climate action and to spur further clean innovation.
Shipping will be integrated into the EU ETS from January 2024. The enlarged EU ETS will apply to large ships entering EU ports, regardless of the flag they fly. Initially, it will cover only CO2 emission but will expand to include methane and nitrous oxide from 2026.
This article is part of a LifeETX project that aims to reveal how the EU ETS affects people's lives. Stay tuned for the launch of the stories before the end of the year.